Oskar Schindler is a vain and greedy German businessman who becomes an unlikely humanitarian amid the barbaric German Nazi reign when he feels compelled to turn his factory into a refuge for Jews. Based on the true story of Oskar Schindler who managed to save about 1100 Jews from being gassed at the Auschwitz concentration camp, it is a testament to the good in all of us.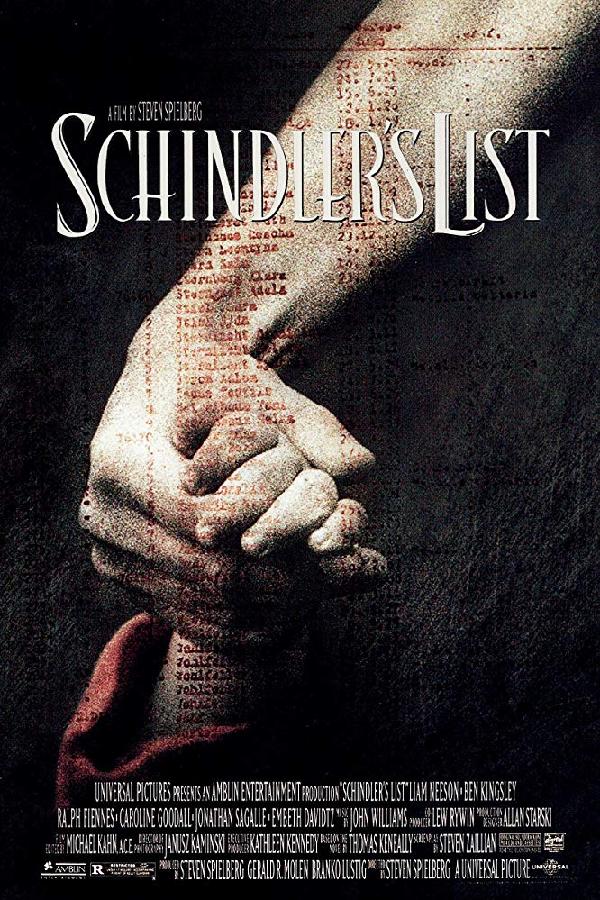 The film is black and white, the windows are white, and the piano is black; the sky is white, the earth is black; the skin is white, and the coat is black; snowflakes are white, and blood is black. The fear of death was thus diluted, and the despair caused by the humanity trampled by the Nazis and the hopelessness of the future was pushed to the limit by the film. People who have not watched this film will never experience this kind of despair, and I, I believe that even if I have watched it ten times, what I feel will never exceed one thousandth of the true despair.
What a kind of darkness that doesn't see the sun. And Schindler's list, for the more than a thousand "Schindler's Jews", is a gleam of light within reach in the endless darkness. Every name on the list is a life, a story, and it can ignite more hope.
In the black and white film, the audience was surprised to see a hint of color. A little Jewish girl in a light red dress ran in the background, as if she had escaped the clutches of the Nazis. But at the end of a car full of corpses, I saw the little red figure again. The shot still flicked by, but it evoked endless sadness in people's hearts.
At the end of the film, the rescued "Schindler's Jews" stood arm in arm on the horizon, and the picture gradually changed from black and white to color. At that moment, it was as if the frozen earth was instantly filled with sunlight, making my eyes full of joy and tears. .
I think the touching thing about this movie is not the plot, but the conscience in the hearts of all viewers.